Le Mont Ventoux
The Giant of Provence
---
A majestic mountain arises at the end of the Comtat Venaissin valley
This mountain that we call the giant of Provence is 1912 m high (6200 ft.), the north side is very steep and rather cold, the south side has a rather Mediterranean climate with remainings of former sheepfolds and ice cellars. The name Vintur is related to a god who supposedly lived on the top of the mountain.
Today the Mont Ventoux is very well known because of the Tour de France, in the summer hundreds of cyclers ascend the mountain daily. It also is the northern limit of the Comtat Venaissin, a vicinity that belonged to the papacy from 1274 until 1791.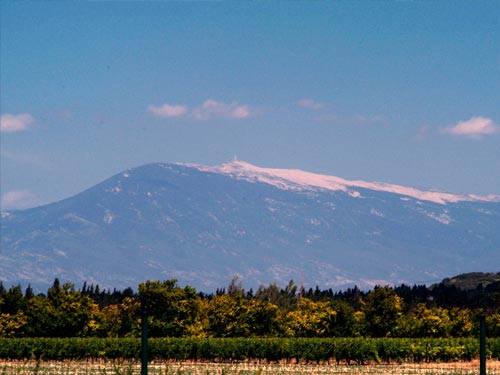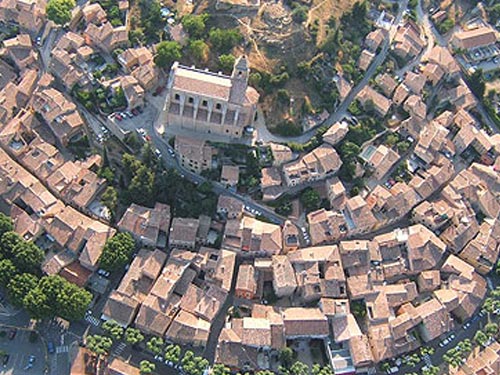 Bédoin
A cute and charming little agricultural village
---
Discover the vestiges of the medieval castle of the lords of Les Baux
This adorable small town is also very much known because of the Tour de France. The southern road leading to the top was built in 1887 for the meteorological laboratory.
Your Provence tour guide, Annelous will show you the vestiges of the medieval castle of the Lords of the Baux, she will open the closed church doors especially for you and she will speak about the potters, the olive mills, the saddlers and other craftsmen of the 18th century. We will also follow the water pipelines and fountains from the 14th up until the 19th century and the incredible ochre groves.
Malaucène
A lot of National Heritage for such a little town
---
The remnants of the Jewish ghetto, the ramparts and the many monasteries…
This old town on the north side of the Ventoux earned its place in history with the arrival of Francesco Petrarca (the 1320s) in the papal period of Avignon, he very regularly hiked up to the top of the mountain and considered this as a spiritual path.
The pope Clement V stayed here several times, his terrible stomach aches made him appreciate the fresher air of Malaucène. The beautiful Romanesque chapel was part of the buildings where he lived and of course your tour guide will have the keys to open it especially for you.
This little village also still has its fountains, laundry houses and the local parish church is just a perfect example of "gothique méridional".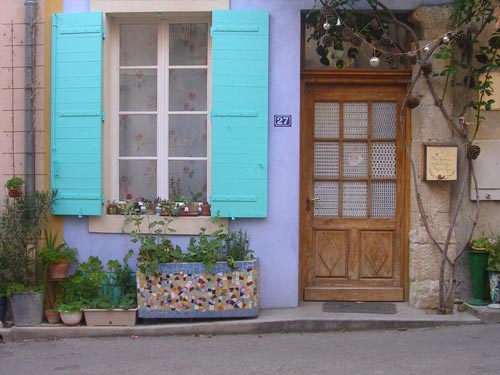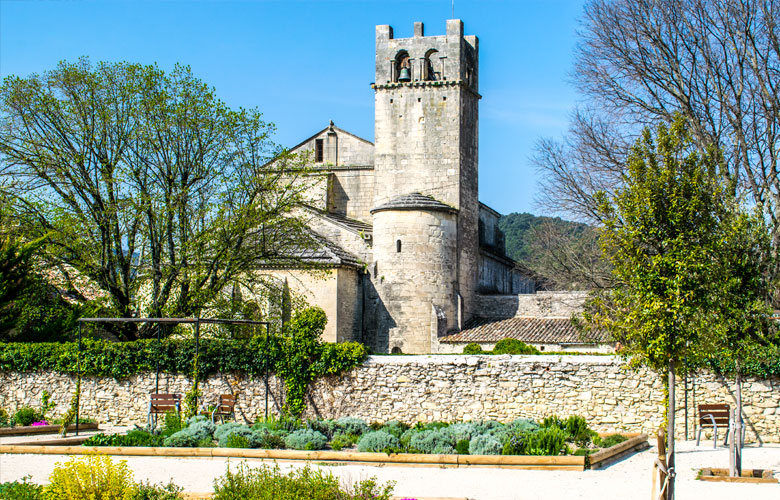 Vaison-la-Romaine
An extraordinary Roman Heritage site
---
An unavoidable place in the northern Vaucluse
The the name Vaison-la-Romaine has two origins: The first one is Voconces, the name of the tribe became Vaison. And then in the beginning of the 20 th century and after the Roman discoveries and excavations, the word Romaine was added.
Your Provence tour guide will make you enjoy the upper and the lower village, the planes trees, the squares, the Tuesday morning market.
Annelous also particularly likes the Roman archaeological site and its museum and the Romanesque cathedral Notre-Dame-de-Nazareth.