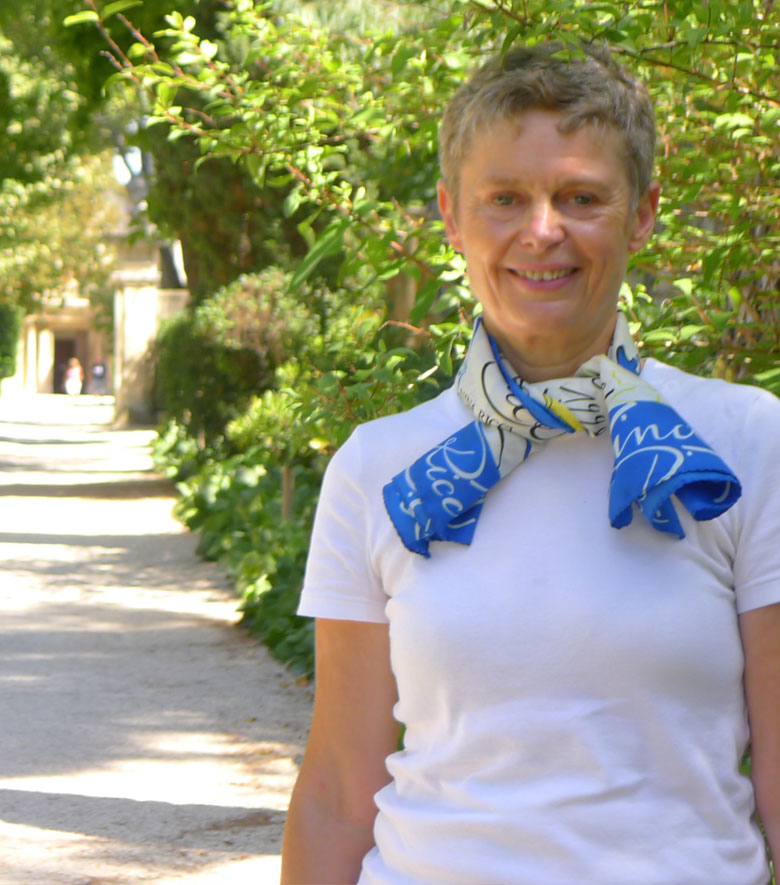 ---
Welcome
in Provence
---
As a child I already dreamt of living in France. In my native language (Dutch) there is a very nice proverb saying "living like a God in France" and that is perhaps the reason why my family spent all our summer holidays in Southern Eastern France.
So I became an au-pair in Paris and I studied Art History at the Sorbonne and the Ecole du Louvre and of course I spent part of my summers in Provence.
When me and my husband officially settled in Provence I became an official tour guide and ever since I welcome a lot of different groups in my beautiful Provence!
---
Since 2005 I also enjoy teaching National Heritage to local school kids in towns around the Mont Ventoux. That is how I learned a lot more about local life and traditions, about water management in older days: fountains, water mills, field irrigation…
For 30 years I hike, bike and drive trough Provence and I am sincerely still thrilled every day!
I would love to share these happy feelings with you!