Marseille
A trading harbour founded by the Phoceans
---
This city has always welcomed all the Mediterranean cultures
This trading harbour established by the Greek tribe of the Phoceans has always welcomed people from around the Mediterranean, that is why the Charité was built by Pierre Puget, a place to lodge the newcomers.
In this big city there are two options: a walking tour around the old harbour and a bus tour along the seaside and up to the Node-Dame-de-la-Garde church.
Your Provence tour guide can show you the old harbour area, the fortifications, the islands with the former plague quarantines and the château d'If, the castle described in "The Count of Monte-Christo".
From the Notre-Dame- de-la-Garde church, built on the highest top of the city we will have an extraordinary view on the surroundings. And afterwards driving over the Prado and Castellane we will enjoy the 19 century city planning!
During the walking tour we will stroll along the old harbour, admire the town hall, some private mansions, the hôtel-Dieu and the Panier quartier with the extraordinary Charité (hostel for homeless) built by the same architect as the town hall, Pierre Puget.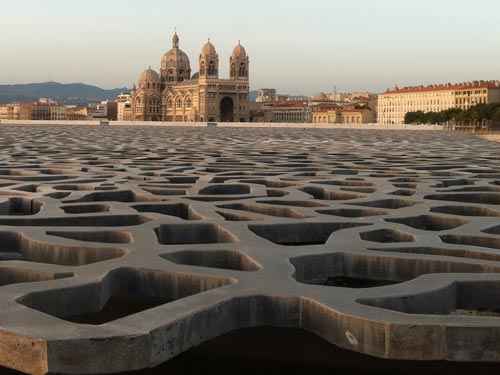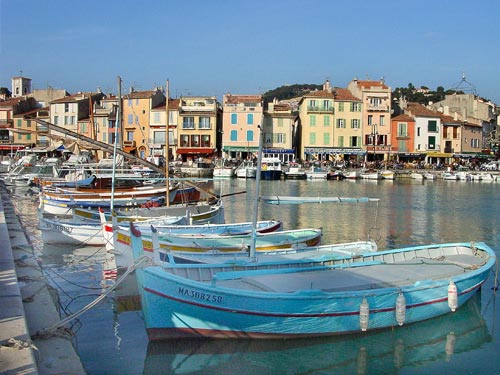 Cassis
In between rocky inlets and high cliffs
---
A very charming harbour
This small fishing harbour was already settled here in the Roman days because the high cliffs protect the bay from the Mistral wind. Today it also became a little seaside area with nice little restaurants along the small harbour. With your Provence tour guide you will walk along the old justice hall for fishermen, the village oven, the fountains, the church and the castle on top of the cliffs.
To the east of the harbour and the village, Cap Canaille forms an immense stone rampart. This mountain's cliffs are the highest maritime cliffs in Europe. Their summit is the Grande Tête with its 394 m sheer cliff.
Les Calanques are the rocky inlets, they can of course be visited on a boat tour and we can also drive on the route des Crêtes, the cliff road, this 15 km long road snakes its way through the massif taking you to La Ciotat. It offers spectacular views of the Golfe de Cassis, the Calanques, the Riou archipelago in Marseille harbour to the west, and as far as Var to the east.